Sunsetting of Edupac For Windows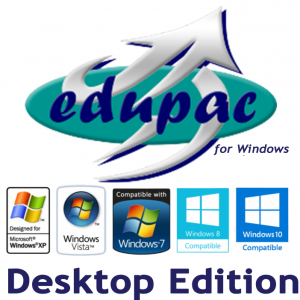 The Localized Server and Desktop Version of
Edupac for Windows
is entering its "Sunset Phase".
(This is the Edupac Software Program that is installed on your work computer and or server at your educational institution)
Edupac for Windows will no longer be sold and supported as a product for new clients as the Online "Software As A Service" Cloud Based Version of Edupac has become the new norm for Educational Management Information System Solutions.
We at Edupac are striving at migrating all existing Edupac for Windows clients to our online system for improved user experience, security and additional features.
Contact us today to learn more about
Edupac Enterprise Edition
Only existing Edupac For Windows Clients should use this form below to Log In to a separate portal retrieve their annual registration codes and other system updates.